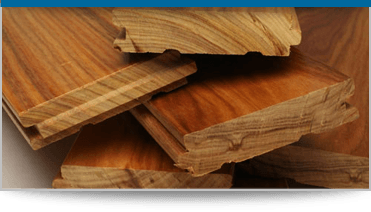 Solid Hardwood Flooring
Solid hardwood flooring is from top to bottom a solid piece of wood that can have engineered features to enhance the product.
On top of having amazing features and benefits to bring out the very best of any home; is the fact that it can be easily refinished and sanded back to its original look. Solid hardwood flooring normally ranges between thicknesses of .75" to 1.5".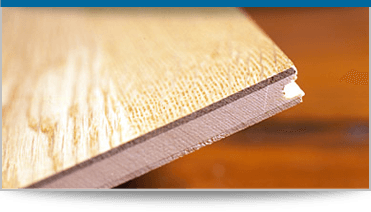 Engineered Hardwood Flooring
Engineered hardwood floors are manufactured using real wood that contains up to ten layers for specialty specifications. These sub layers are made from various types of wood properties which makes the engineered hardwood extremely stable when the grains of each layer are ran in different directions.
This allows the wood to expand and contract less than solid wood within areas of high fluctuations of humidity and temperature. It also, cuts the cost of purchasing wood flooring because only the top layer consists of the actual wood you wish to have. This allows you to sand and finish it as needed but, it cannot be done as many times and the solid hardwood flooring. We have a large variety of bamboo hardwood flooring.