Laminate flooring is created into a wide range of choices by fusing two or more types of unique materials, and then sealing them together. Stone, tile and wood laminate flooring are some of the most popular used laminate flooring used today. All sorts of textures, grain, color and pretty much anything that can be captured and placed into laminate flooring. If you wish these floors are actually fairly easy to assemble and allow you to do it yourself, saving you money instead of having labor cost added. We will even walk you through the installation process to make sure it is done properly.
Laminate flooring is constantly evolving and new products are always coming out. You can categorize laminates by the way that they are installed or constructed. We will stick with the construction aspect.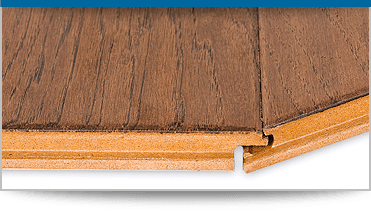 Glueless and Click Laminate Flooring
This is the main category, compiling up of 70% of all easy to install, glueless and click laminates.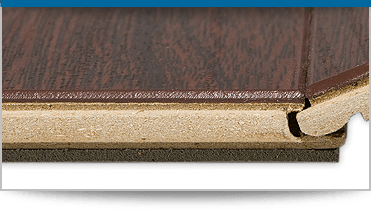 Underpad Attached Laminate Floor
These laminates are pre build with an underpad attachment. This allows for an even quicker install but, normally require a vapor barrier. This is just a separate thin plastic underlayment that needs to be placed prior to installing the floor.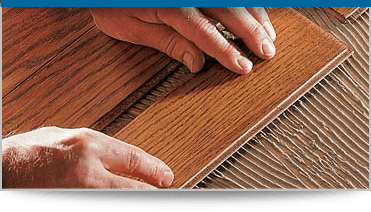 Glued Laminate Flooring
The glued laminate flooring provide a much stronger floor once installed. These require the proper glues to glue the joints together.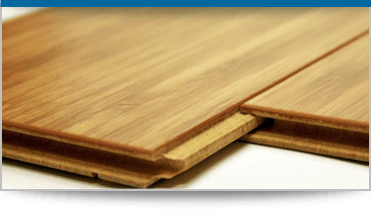 Pre-glued
These laminates are already glued together, but will probably need to be moistened. This will activate the glue for a better seal when joining them together.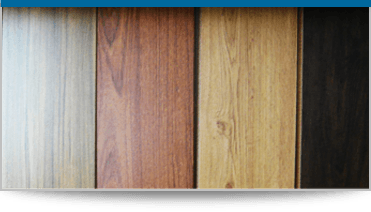 Categorizing Laminates by Surface Types
Laminates keep evolving and this might simply be the best category to choose laminate flooring. Every surface type will be authentic. They come in various form and textures, which include natural, deep bevel, rolled bevels, matte or gloss finishes. New innovations even include soft-scraped and hand-scraped wood textures, that look and feel handmade by a wood artisan.