On the hardwood floor market today there are three different styles that are available to you: strip, plank, and parquet floors. These hardwood floor styles rarely depend on the hardwood species, color and lengths itself. They depend simply on what look you are going for.
We're no longer offering Cincinnati hardwood refinishing services at this time, but we do install hardwood flooring such as Solid, Engineered and floating floors like LVP and LVT. Visit the link below to pick the Cincinnati hardwood refinishing pro's others highly recommend!
Need Hardwood Refinishing? Click Here!
---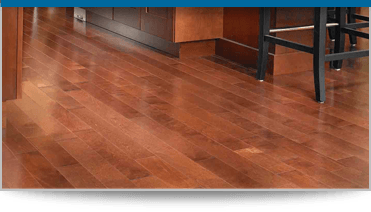 Strip Harwood Flooring
Hardwood strip flooring is what most consumers are familiar with and is part of the solid hardwood group. There are hundreds of different options ranging in different widths, normally between 1'½" to 3" wide.They are referred as "strip" hardwood flooring, due to the fact that they are manufactured in long strips, which have to be installed one at a time.
Each individual hardwood board is manufactured with a tongue or lip, on one side, and a grove on the other. This allows the hardwood flooring when pieced together to create a linear effect in a room, making it appear larger and in an eye appealing fashion.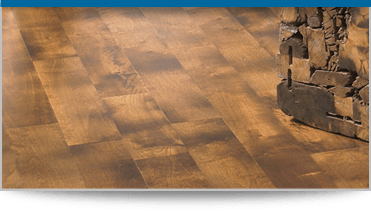 Plank Hardwood Flooring
Hardwood plank flooring is manufactured from solid wood planks but, normally consist up of more of the harder species (cedar and oak) and the exotic species (redwood, ebony, and ironwood) hardwoods. Normally all hardwood plank flooring will need to be custom cut for the structure or room. The major advantage to choosing hardwood plank flooring is when a section or plank becomes damaged, it can easly be replaced without having to tear up the entire floor.
This is a wonderful trait for commercial uses within high traffic areas, such as restaurant or bar hardwood flooring.
Keep in mind that special care is required to maintain plank hardwood flooring and that if not marinated you will lose its overall appearance. Before purchasing we will walk you through our hardwood care guide within our store for plank flooring.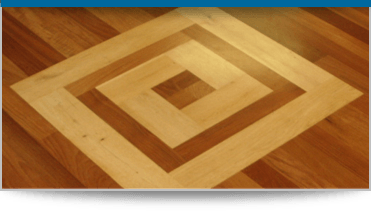 Parquet Hardwood Flooring
Hardwood parquet flooring is the "grand daddy" style of hardwood flooring. It is done by using unique geometric patterns to design an elegant pattern, by using several types of wood. Today, almost all parquet floors are designed into preassembled tiles that are then fitted together onto a subfloor.
The price for this style of hardwood flooring will increase due to the complexity of its design, types of wood that is chosen, and the finish will tend to require a more expensive finish due to the types of wood grades.
Just keep in mind the prices are not for the faint of heart. The hardwood parquet flooring style is normally a great choice for commercial business looking to put an iconic walkway or entryway, such as hotel flooring or casino restaurant flooring.